Law Professor Timothy Davis Elected to the Board of Trustees of the National Conference of Bar Examiners
MADISON, WISCONSIN, June 9, 2022 — The National Conference of Bar Examiners (NCBE) announced today that law professor Timothy Davis has been elected to its Board of Trustees. NCBE develops the licensing tests used by most states for admission to the bar.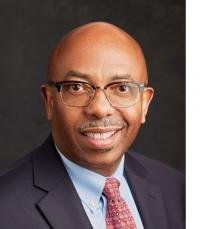 Davis is the John W. and Ruth H. Turnage Professor of Law at Wake Forest University Law School, where he teaches and writes about Contracts, UCC Article 2, and Sports Law. One of the country's best known sports law scholars, he has co-authored Sports Law and Regulation: Cases, Materials, and Problems (Wolters Kluwer), The Business of Sports Agents (Univ. of Pennsylvania Press), and Understanding Sports Law (Carolina Academic Press), a treatise, which will be published in August 2022.
Davis has served on NCBE's MBE Contracts Drafting Committee since 2003 and as the committee's chair since 2008. He also serves on NCBE's Diversity and Inclusion Committee. Davis has served on the Board of Governors of the North Carolina Bar Association and as chair of the Sports and Entertainment Law Section of the North Carolina Bar Association. In 2018, he received the Association of American Law Schools' Sports Law Section Lifetime Achievement Award. He serves on the Board of Directors of the United States Anti-Doping Agency and is a member of the Board of Advisors for the National Sports Law Institute. Prior to Wake Forest, he taught at Southern Methodist University School of Law. He has also taught as a visitor at the University of Colorado, the University of Illinois, and the University of North Carolina. He is the recipient of teaching awards from both Wake Forest and SMU. Following a federal district court clerkship, Davis practiced commercial litigation in Denver, Colorado; he is licensed to practice law in Colorado. He holds a JD from the University of California Berkeley School of Law and a BA from Stanford University.
"I am honored to have been elected to NCBE's Board of Trustees," said Davis. "I look forward to working with other trustees and NCBE staff in seeking to fulfill NCBE's mission of promoting fairness and integrity in bar admissions."
About the National Conference of Bar Examiners
The National Conference of Bar Examiners (NCBE), headquartered in Madison, Wisconsin, is a not-for-profit corporation founded in 1931. NCBE promotes fairness, integrity, and best practices in bar admissions for the benefit and protection of the public, in pursuit of its vision of a competent, ethical, and diverse legal profession. Best known for developing bar exam content used by 54 US jurisdictions, NCBE serves admission authorities, courts, the legal education community, and candidates by providing high-quality assessment products, services, and research; character investigations; and informational and educational resources and programs. For more information, visit the NCBE website at https://www.ncbex.org.