Attorney Lisa Perlen Elected to the Board of Trustees of the National Conference of Bar Examiners
MADISON, WISCONSIN, June 9, 2022 — The National Conference of Bar Examiners (NCBE) announced today that attorney Lisa Perlen has been elected to its Board of Trustees. NCBE develops the licensing tests used by most states for admission to the bar.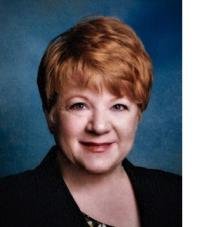 Perlen is the Executive Director of the Tennessee Board of Law Examiners. She is a member of NCBE's Uniform Bar Examination Committee, vice chair of the Council of Bar Admission Administrators'  (CBAA) Accommodations Committee, and a previous member of NCBE's Character and Fitness Committee. Prior to her time at the Tennessee BLE, Perlen was Chief Deputy Clerk at the US Bankruptcy Court for the Middle District of Tennessee for 18 years, where she served on national court committees to determine best practices for the federal court system. Previously, she was an Associate Attorney with Chamberlain, Hrdlicka, White, Johnson, and Williams in Houston, Texas, and worked in the Bond Arbitrage Department at First Tennessee Bank in Memphis, Tennessee. Perlen is licensed to practice law in Tennessee. She is active with many nonprofit organizations and currently sits on the Boards of Directors of several organizations, including the Jewish Federation of Nashville and Middle Tennessee, Akiva School, West End Synagogue, and CASA (Court Appointed Special Advocates for Children). She received her JD from the University of Houston and her BBA from the University of Memphis.
Perlen commented, "I am honored to be selected to serve on the NCBE Board of Trustees at this exciting time, as we work to develop the next generation of the bar examination and expand our collaboration with admissions communities to expand access to the practice of law."
About the National Conference of Bar Examiners
The National Conference of Bar Examiners (NCBE), headquartered in Madison, Wisconsin, is a not-for-profit corporation founded in 1931. NCBE promotes fairness, integrity, and best practices in bar admissions for the benefit and protection of the public, in pursuit of its vision of a competent, ethical, and diverse legal profession. Best known for developing bar exam content used by 54 US jurisdictions, NCBE serves admission authorities, courts, the legal education community, and candidates by providing high-quality assessment products, services, and research; character investigations; and informational and educational resources and programs. For more information, visit the NCBE website at https://www.ncbex.org.