Dr. Rosemary Reshetar, Dr. Danette McKinley, and Beth Donahue Join the National Conference of Bar Examiners
Expertise Will Help Guide the Next Generation of the Bar Exam
MADISON, WISCONSIN, July 13, 2021—The National Conference of Bar Examiners (NCBE) is pleased to welcome three new members to its Testing and Research Department: Rosemary Reshetar, EdD, Director of Assessment and Research; Danette McKinley, PhD, Director of Diversity, Fairness, and Inclusion Research; and Beth Donahue, JD, Senior Assessment Design Specialist. Dr. Reshetar, Dr. McKinley, and Ms. Donahue will help guide NCBE's development and implementation of the next generation of the bar exam. The process will be based on the recommendations of NCBE's Testing Task Force, which were the culmination of a comprehensive three-year study of the bar exam and were approved earlier this year by NCBE's Board of Trustees.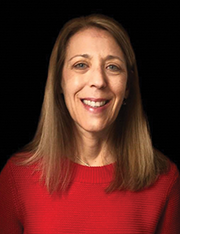 Dr. Reshetar has 30 years of experience in psychometrics and the assessment industry; she comes to NCBE from College Board, where she had worked since 2006, serving in the role of Executive Director since 2012. She was Executive Director of two psychometrician teams and the quality management team for the psychometric department there. Prior to joining College Board, she served as Senior Psychometrician and Executive Director at ETS and as Psychometrician at the American Board of Internal Medicine. "It is clear that momentum is underway for NCBE's development and launch of the next generation of the bar exam," commented Dr. Reshetar. "I look forward to being able to make a significant contribution to that work." Dr. Reshetar holds an MS in Psychological Services in Education from the University of Pennsylvania and an EdD in Research and Evaluation Methods Program, Applied Statistics in Education from the University of Massachusetts at Amherst.
As Director of Assessment and Research, Dr. Reshetar provides critical policy direction; communication to jurisdiction courts, examiners, and admissions staff; and implementation oversight for all matters related to test design for the next generation of the bar exam. She directs scoring of the Multistate Bar Examination and the Multistate Professional Responsibility Examination and directs NCBE research for publication in peer-reviewed measurement journals and professional measurement conferences, in addition to jurisdiction-centered research.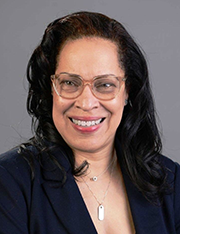 Dr. McKinley has conducted research on the licensure and certification of health professionals for more than 30 years and was responsible for developing and implementing a research agenda that supported the missions, advocacy efforts, innovation endeavors, and thought leadership activities of the Educational Commission for Foreign Medical Graduates (ECFMG) and its Foundation for Advancement of International Medical Education and Research (FAIMER), where she held the positions of Research Scientist, Director, and Assistant Vice President – Research and Data Resources. Dr. McKinley contributes to NCBE's organization-wide efforts to ensure that diversity, fairness, and inclusion are central to NCBE culture, operations, test products, and services, working closely with NCBE's leadership team to help the organization develop and achieve diversity, inclusion, and fairness as strategic goals.
Dr. McKinley serves as part of the team working to implement the next generation of the bar exam to help identify and address fairness and inclusion issues across all implementation activities. She holds an MA in Educational Research Methodology from the University of Pittsburgh and a PhD in Educational Psychology from Temple University. "I am excited to join the National Conference of Bar Examiners at this important time," said Dr. McKinley. "The implementation of the next generation of the bar exam presents a wonderful opportunity. I am impressed with the work that is currently done to ensure that NCBE products are developed using best practices for fairness, including test development, construction and scoring, and I am looking forward to conducting assessment research on NCBE products, collaborating with internal and external stakeholders, and disseminating the organization's work."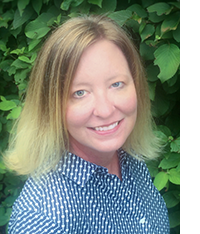 Ms. Donahue is an attorney and senior-level editor with more than ten years of experience in legal education and project management. She has spent much of her career working on issues related to formative and summative assessments, including the bar exam. Her most recent experience is as Managing Director, Bar Review Program Strategy, Development, and Delivery for AccessLex Institute; she has also worked as a legal education consultant and as Vice President, Law School Product Development for BARBRI, Inc. She was NCBE's MBE Program Director from 2008 to 2012. Ms. Donahue holds a JD from Chicago-Kent College of Law.
As Senior Assessment Design Specialist, Ms. Donahue collaborates with NCBE's Director of Assessment Design and Delivery, outside content experts, psychometricians, and test editors to develop subject matter outlines, test specifications, and assessment tasks to be included on the bar exam. "I'm thrilled to be back at NCBE, where my career in assessment began," said Ms. Donahue. "I return with years of experience working with innovative law school faculty on issues of educational measurement, academic support, and bar readiness. It's especially exciting to work with so many talented people at NCBE to develop the next generation of the bar exam to assess the skills and knowledge needed by newly licensed lawyers in the evolving world of legal practice."
The National Conference of Bar Examiners, headquartered in Madison, Wisconsin, is a not-for-profit corporation founded in 1931. NCBE promotes fairness, integrity, and best practices in bar admissions for the benefit and protection of the public, in pursuit of its vision of a competent, ethical, and diverse legal profession. It serves admission authorities, courts, the legal education community, and candidates by providing high-quality assessment products, services, and research; character investigations; and informational and educational resources and programs. For more information, visit the NCBE website at http://www.ncbex.org.